With all the stress of daily life, an all-inclusive dive vacation is exactly what you need to feel refreshed and relaxed again. But with so many destinations to choose from, how do you select the best place to visit for your next trip? For starters, you should absolutely consider the island's water and diving conditions. Then, determine which resort will offer the best accommodations. You can't go wrong with a Bahamas dive vacation in San Salvador. San Salvador island resort Riding Rock Resort and Marina goes above and beyond to ensure their guests have the best dive vacation possible. See how below!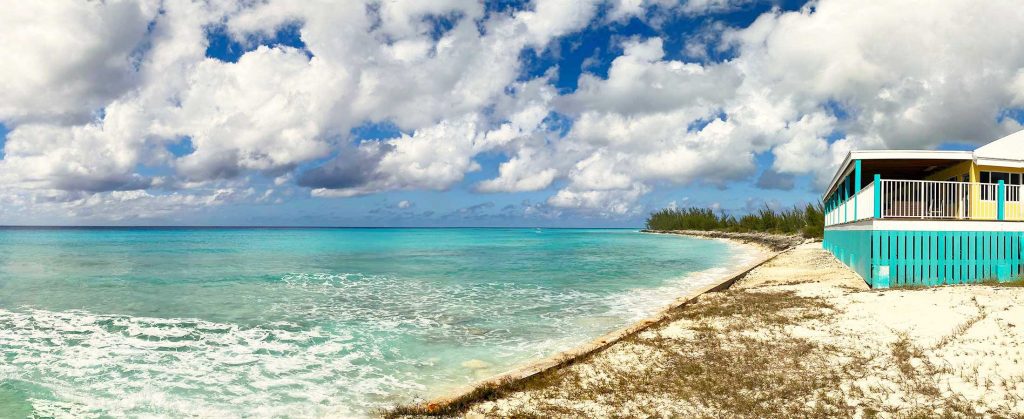 San Salvador Island Resort Features To Look For 
You've probably imagined your ideal Bahamas dive vacation before and it likely includes a destination with direct access to the ocean, beautiful views, good food, comfortable lodging, and daily dives in crystal clear waters. Our Riding Rock Resort offers all of that and more! 
The all-inclusive dive packages at Riding Rock Resort & Marina include the following features for our dive guests:

Accommodations
We have single, double, triple, and quad occupancy rooms available all of which feature an oceanfront or poolside view, air conditioning, cable television, private bath, mini-fridge, porch or balcony, and daily housekeeping.
Daily Diving
During your all-inclusive dive vacation with Riding Rock Resort, you'll get to participate in two morning dives and one afternoon dive on all the full days of your trip. There will also be an additional tank dive on the last day. No diving will occur on your arrival and departure days.
Meals
Riding Rock Resort has its own restaurant and bar which provides three daily meals to all of our guests. Breakfast, lunch, and dinner are served daily on a regular schedule. Meat and fish options are usually available for lunch and dinner among the daily conch chowder and Bahamian bread that are provided. Alcoholic beverages can be purchased and there is an option to purchase food a la carte. 
Amenities
While the island resort sits on the shore of the ocean, providing a spectacular view of the Atlantic Ocean, we also have a fresh-water swimming pool and access to other white sand beaches. 
Airport Transfers
When you travel to an all-inclusive island resort, you likely aren't planning on renting a vehicle while you're there and will need a way of getting to the resort and airport. We will provide complimentary airport transfers to and from the resort in San Salvador.
Opportunity for More Diving
Additional boat dives may be possible for an additional $50.00 per dive with a minimum of 6 divers for day or night dives. These dives can be arranged once you are on the island.
All-Inclusive Dive Packages 
Our dive packages make a Riding Rock resort vacation much more convenient and affordable than if you chose to do everything separately. We offer single, double, triple, and quad occupancy rooms which are available for 5, 6, 7, or 8 days and 4, 5, 6, or 7 nights depending on how long you plan to stay. This will include three daily meals and three daily dives (on full vacation days). 
The dive packages can cost between $900 and $2,500 during our regular season depending on the duration and number of occupants. During the off-season, which extends from August 27 to September 30, 2022, prices range from $830 – $2,100. 

Non-Divers Package
We also offer all-inclusive non-divers packages for guests who aren't interested in diving but want to experience the beaches of San Salvador. Our all-inclusive non-diver packages include single, double, triple, and quad occupancy rooms which are available for 5, 6, 7, or 8 days and 4, 5, 6, or 7 nights depending on the length of your stay. Breakfast, lunch, and dinner will also be provided daily. 
All packages will exclude personal purchase items, alcoholic beverages, bottled or canned drinks, gratuities, and transportation to and from San Salvador island. 
Riding Rock Resort & Marina
A dive vacation with Riding Rock Resort can be pretty magical! Riding Rock makes it easy for guests to budget for their trip with our scuba diving packages which include just about everything in the dive package price. Connect with us today to book your next dive vacation in the Bahamas!