Set amidst the vast azure of the Atlantic, San Salvador Island emerges as a beacon for fishing enthusiasts worldwide. Why, you ask? The island's marine expanse, mere minutes from the Riding Rock Resort & Marina, is a veritable trove of Blue Marlins, Wahoos, Dolphins, Kingfish, and Tuna. It's not just about fishing; it's about conserving too. The catch and release sport fishing philosophy is wholeheartedly encouraged here, underscoring the resort's commitment to marine conservation.
Glimpse into the Deep Blue Yonder
Cruise on the 'Odyssey III,' a robust 28-foot boat that promises half and full-day fishing charters in the Bahamas. What sets Riding Rock apart is its flexibility. While the morning departure typically hovers around 8:30 am, it can be tailor-made to suit an angler's preference. Need bait, tackle, or water? The team has you covered. Personal touches are what Riding Rock is all about. Intimate charters, customizable beverage and snack options, and even fly-fishing arrangements – every nuance is crafted to amplify your deep-sea expedition.
Yet, with great power comes great responsibility. The Bahamas is as much about its marine regulations as it is about its marine treasures. An intricate web of rules has been set in place to ensure sustainable fishing practices. From the number of rods and reels to the kinds of fish that can be captured, every detail is meticulously laid out. For instance, the region considers Queen Conch to be an endangered species. Hence, foreign boaters are prohibited from harvesting them. It's a delicate balance, preserving nature's bounty while allowing anglers a taste of the thrill.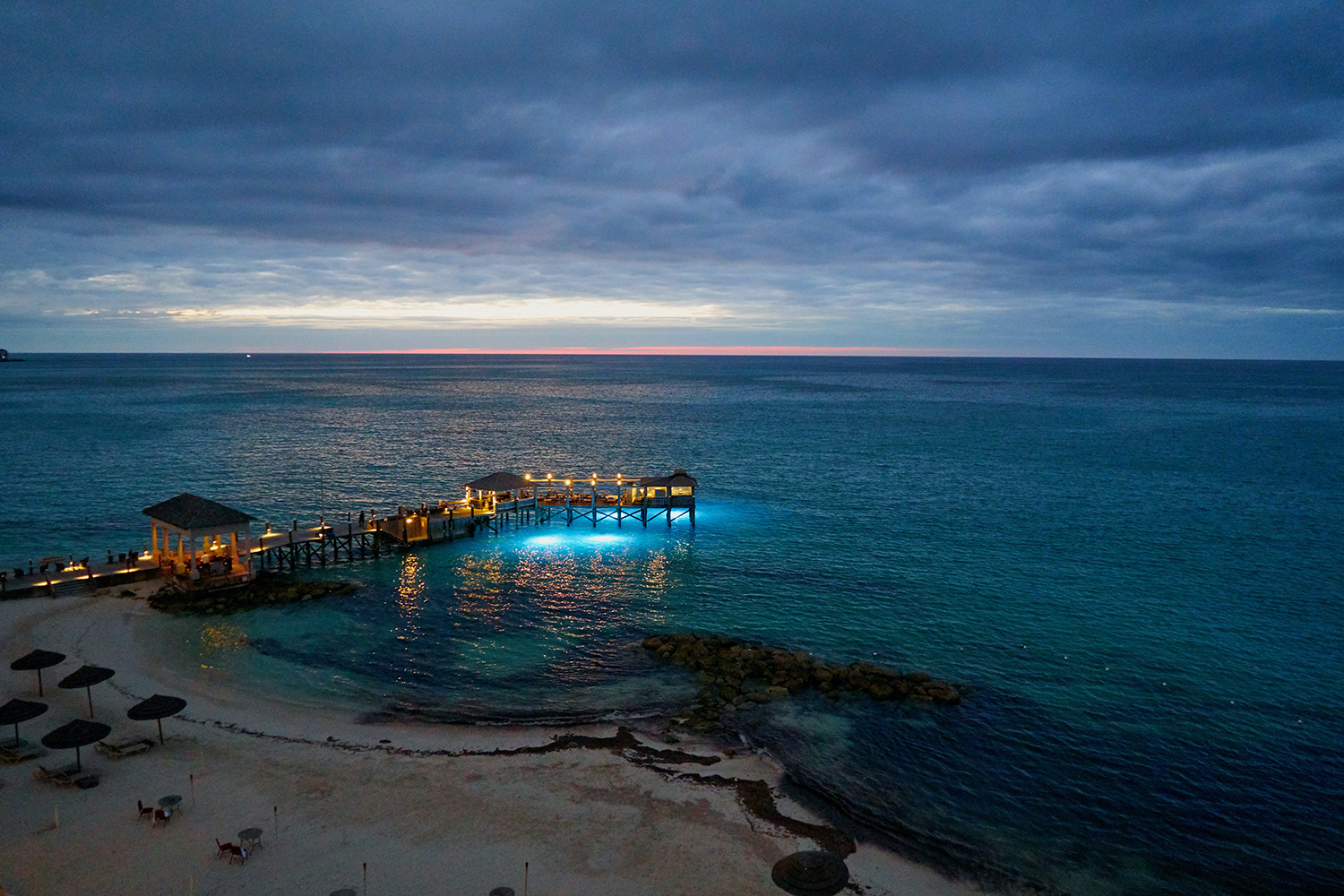 The Aquatic Tapestry of San Salvador
The appeal of San Salvador's waters transcends its marine biodiversity. Yes, these are the very waters that had enamored Hemingway, inspiring tales of angling adventures. Over 50 fishing world records have their roots here, making Bahamas fishing tournaments a sight to behold. Seasoned pros or absolute novices, the tournaments welcome all to try their luck.
A handy Gamefish Chart reveals the best times to fish for each species, letting you plan your trip optimally. Whether it's the Blue Marlin in January or the Barracuda in July, you're in for a treat. Just ask George Poveromo, who relives his adventure of landing a 143-pound wahoo during his previous expedition.
Delving into Riding Rock Resort
The splendor of Riding Rock Resort & Marina is not limited to its waters. Established in the 1960s, the resort, under the careful guardianship of the William's family, has been a haven for water enthusiasts. Dive into San Salvador's spectacular coral reefs, witness breathtaking walls underwater, and then unwind in deluxe accommodations overlooking the ocean.
Amenities at Riding Rock are thoughtfully curated. Spacious rooms equipped with modern conveniences, an alluring freshwater pool, the promise of a pristine white sand beach, and even the charming Driftwood Bar which invites guests to relax, mingle, and reminisce about their aquatic adventures.
Culinary Tales from the Deep
After a day at sea, satiate your hunger with Riding Rock's exquisite culinary offerings. Dive into a blend of American and Bahamian flavors, with fresh fish stealing the limelight. Paired with the resort's panoramic ocean views, it's a feast for all the senses.
In conclusion, whether you're an angling aficionado or someone seeking the thrill of a deep-sea adventure, Riding Rock Resort & Marina offers an unparalleled experience. Where every wave has a story, every catch a memory, and every sunset a promise of another adventure awaiting on the horizon. The Bahamas calls – are you ready to answer?