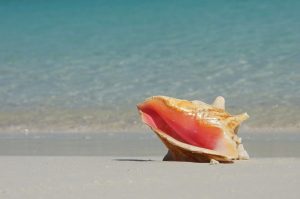 Diving in San Salvador, Bahamas is an experience unlike any other. Perched on a pinnacle overlooking the Atlantic Ocean resides Riding Rock Resort and Marina, where avid divers and ardent anglers come to relax and have fun.  There you will discover a world-class dive destination, with some of the best wall diving in the region. In just a short boat ride from the marina, divers can dive three dives per day, featuring a variety of dive sites, or cruise a little further to the fishing humps and have an encounter with some of the biggest sport fish around. Take a look at our Bahamas vacation packages!
---
Riding Rock Resort
Situated on a remote island in the Bahamas, Riding Rock has a rich legacy of hosting water sports enthusiasts for over 50 years, be they dive groups or individuals from all over the world.  With just the perfect location, divers, boaters, visitors, and locals retire at the end of the day at our Driftwood Lounge and Bar to view breathing-taking sunsets, mix and mingle as they share adventurous stories of the day while sipping on their favorite cocktail or tropical island drink and nibble on delicious conch fritters.
Riding Rock is the perfect getaway to plan your next vacation.
Amenities
Our two-story room block offers 18 ocean-front rooms with either one (1) king bed or two (2) queen beds, air-conditioning, cable television, WiFi, a small refrigerator, table, 2 chairs, a full bath, and an outside patio overlooking the Atlantic Ocean. There is also a freshwater swimming pool for guests to enjoy.  At the front desk, guests may arrange for an island tour, fishing charter, or choose to rent a car for the pleasure of their own private tour.
Check out Our Marina
The marina provides full-service facilities with electric hook-ups, diesel and gas fuel, showers and restrooms, laundry facilities, water and ice, and deep-water dockage. Each of our 25 slips is equipped with 50 or 30 amps electricity and can accommodate boats up to 170 feet in length.  During the summer months, it is highly recommended that boaters book reservations well in advance.  San Salvador is well known, as the home of big wahoo and other game fish, such as Marlin, Tuna, and Mahi-Mahi.
We encourage our guests to practice catch and release sport fishing to help promote conservation in our area.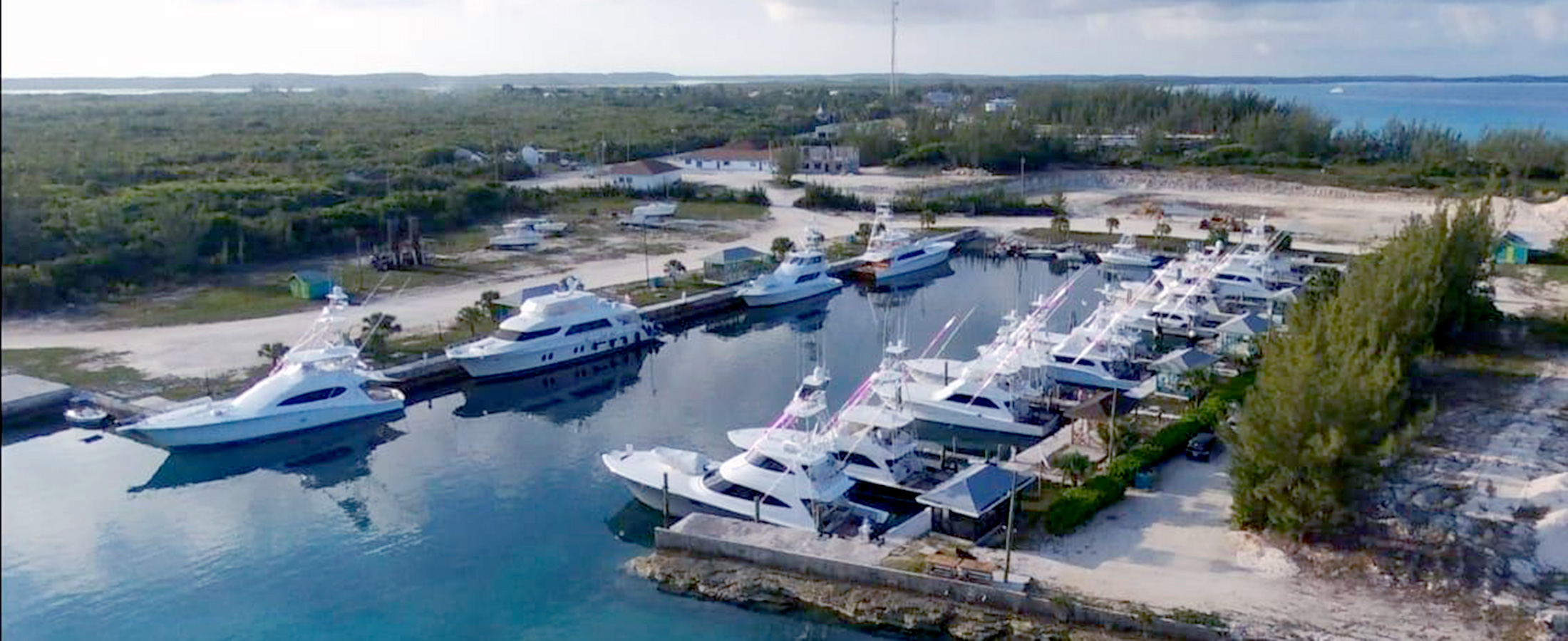 Dive Sites Near Us
Our more than 30 amazing dive sites are mostly walls, but we do have some swim-throughs and caverns, featuring a wide variety of both large and small creatures that will surely satisfy every diver. Dive with our friendly groupers and reef sharks and be on the lookout for our occasional scalloped hammerheads and bottlenose dolphins. Look closely and you can find many of our smaller creatures like juvenile drum fish, various species of shrimp and crabs, yellow-headed jawfish, and abundant garden eels in the sands.  Some of our most popular dive sites include La Crevasse which has endless tunnels and crevices to explore and Shark Alley which has large coral heads and is largely populated by several shark species. Other nearby dive sites include Riding Rock Wall, Shangrila, Vicky's Reef, Hole in the Wall, and Double Caves. Each with their own unique and fascinating appeal. Feel free to check out our other dive sites here!
Riding Rock Bahamas Vacation Packages
At Riding Rock, we make it easy for you by offering both diver and non-diver packages inclusive of airport transfers, room, taxes, three meals a day, serving amazing Bahamian and American cuisines, and 3 dives a day. Not included are alcoholic beverages, some non-alcoholic drinks, and staff gratuities. Night dives are booked upon request.
Learn more about our Bahamas vacation packages here, or connect with us to book your trip!
Stay at Riding Rock Resort & Marina